Our Teachers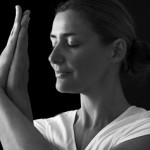 KATHRYN (Sarb Sewak Kaur)
Kundalini & Meditation
After practicing various forms of yoga for several years, Sarb Sewak Kaur (Kathryn) discovered Kundalini Yoga in Yucatan, Mexico in 2000 which inspired her to explore the teachings further.

Her journey took her to London and France where she completed level 1 and 2 teacher training and she is now a mentor with the Amrit Nam Sarovar Kundalini Yoga School in France.
She has been teaching for over a decade at leading yoga studios throughout London, including Triyoga and Alchemy and on workshops and retreats worldwide.
With a background in music and singing, she has a deep connection to the transformative power of mantra and pranayam. Sarb Sewak is passionate about sharing these powerful and uplifting teachings with as many people as possible.
---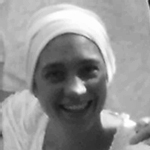 MANDEEP KAUR (Claudia)

Kundalini & Meditation
Mandeep is a KRI certified Kundalini yoga instructor as well as a Sound healing practitioner. She brings together nature, art, dance, sounds and yoga.

She has been practicing kundalini yoga since 2007 and became an Instructor on 2010. She teaches and runs workshops in the Blue Mountains and the eastern suburbs. Expanding her knowledge of kundalini teachings for women she completed courses such as "Woman of light" (Chile, 2007) and "The Aquarian woman" (Australia, 2011). Her training in sound therapy compliments her approach to teaching. She blends traditional instruments such as the gong, the singing bowls and the crystal bowls.
---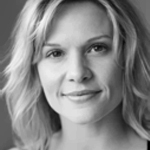 MAYA

Kundalini & Meditation
Maya received her certification at Golden Bridge Yoga in Los Angeles, and is also a qualified Khalsa Way pre-natal yoga teacher, a Y.O.G.A for Youth teacher, and a Laughter Yoga teacher. She has taught yoga in Los Angeles, Bali, Byron Bay and Sydney. Maya is also an actress and got her first break when she was sixteen in the film "Love in Limbo", opposite Russell Crowe. She has worked in theatre, film and television ever since. Her classes are powerful, meditative and transformative.
---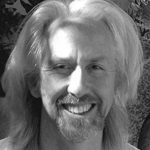 PAUL

Kundalini & Meditation
Having worked in marketing for over 25 years, and in the screen industry for the past 15 years, Paul discovered Kundalini Yoga in 2009. In 2011 he attended the TRUE MAN workshop with Karta Singh, founder of the Amrit Nam Sarovar (ANS) International Kundalini Yoga School, at Le Martinet, the ANS ashram in the foothills of the French Alps. This inspired him to delve deeper into Kundalini, and after another week-long workshop with Karta Singh in 2012, Paul committed to train as a Kundalini Yoga teacher, completing his Level 1 Teacher Training with KMYOGA and ANS in Australia in 2013.