Our classes will energise you, de-stress you, awaken creativity & propel you into action!
CLICK ON THE PLAY BUTTON TO VIEW OUR INTRODUCTORY VIDEO
(Note: KMYOGA offers Kundalini Yoga and Naam Yoga, and no longer offers Jivemukti Yoga, as mentioned in the video)
We opened KMYOGA, a Kundalini Yoga and Meditation space, in Bondi Junction Sydney on 11.11.11, after realising there was an increasing need for an inspired, peaceful place where like-minded people could come together to learn and share.

With life becoming more stressful and people feeling more polarised we have created a beautiful space with excellent teachers, specialising in Kundalini yoga and meditation and Naam yoga.

KMYOGA equipment has been carefully sourced. Our mats are made from natural rubber from Jade Yoga, our blankets are raw organic cotton, our blocks are natural cork, and our bolsters are covered in colourful Indian cotton.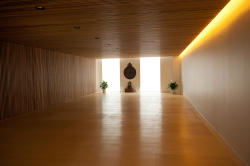 Our tea is organic Classic Chai Yogi Tea, provided complimentary on a donation basis for you to enjoy after class, either in our reception or in our beautiful garden terrace.

We provide a water filter to fill your water bottle and there is a selection of clothes, books and music for purchase at reception.

The space is a shoe-free and mobile-free zone and we encourage awareness, cooperation and respect in helping us create a clean, inspired and welcoming space at KMYOGA.

We are dedicated to looking after you and it is our intention to promote a community spirit, where everyone feels supported and uplifted on their journey of personal development.