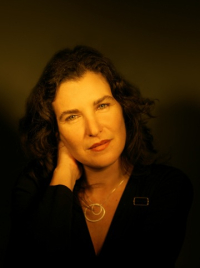 HEART WIDE OPEN WITH KARTA SINGH KHALSA.
Sharon Jacobson shares her experiences of Karta Singh Khalsa's unique approach to teaching Kundalini Yoga.
"I did a retreat with Karta Singh Khalsa in Kangaroo Valley in May 2012.

Prior to the retreat, I had been doing Kundalini Yoga for five months and can count myself amongst a growing group of people who report being instantly hooked from their first experience. I had been practicing various forms of yoga for about 16 years before falling into the Kundalini Yoga trap, but none of them had managed to capture my imagination or sustain my interest quite like this has.

During the retreat I felt my heart cracking open. I challenged myself to stay with protracted postures and did battle with my mind in the midst of experiences that brought me into direct confrontation with the unknown – my 'self'.

As soon as I got home I began my own sadhana, getting up in the quiet before dawn to further immerse myself in the mystery of the sacred science. No-one suggested I should do this, the impetus seemed to come from a deeper place – the yearning of my soul for true connection.

I have been doing my own Kundalini Yoga practice every morning since then and the transformations in my life continue to reflect the potency of the technology: profound, deep, enduring. It inspired me to do the KMYOGA/ANS Level One Teacher Training in 2013, as well as fly to France to do an intensive program with Karta and a bunch of Russian students on his Ashram in August.

If you're after a direct encounter with yourself and with the truth beyond this material existence, you won't be disappointed with Karta's unique approach."

Sharon Jacobson
KMYOGA is the premier Kundalini Yoga Studio in Sydney, an oasis in the heart of Bondi Junction, in Sydney's Eastern Suburbs. If you want Sydney Yoga Classes in Kundalini Yoga and Meditation and Naam Yoga, visit us at www.kmyoga.com.
KMYOGA offers Kundalini Yoga Teacher Training in Sydney. Karta Singh Khalsa will return to Sydney in March 2014 to host a half-day Kundalini SOMA Workshop and present Kundalini Yoga Teacher Training Level 2, Module 1 (Stress & Vitality)
KMYOGA was founded by international Kundalini Yoga teacher, singer and author, Kathryn McCusker, and opened its doors on 11.11.11.
KMYOGA | Kundalini - Meditation - Yoga | SYDNEY