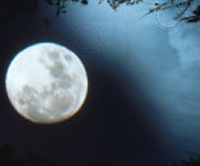 Chanting is a powerful technique used for millenniums all over the world. It helps us to come closer to Truth, to who we really are. The simple repetition of mantras, prayers or heartsongs has a calming effect on the mind and nervous system, leading you to a blissful state where we will then rest in silence and meditation together.
Lulu and Mischka are two souls devoted to union through sound & music. They offer their full hearts by calling individuals together to sing as One. Their chants and heartsongs are ancient Sanskrit mantras, traditional songs from natives all around the planet & often infused by their own divine inspirations. They believe that coming together in the magical energy of a circle brings us closer to each other, further away from separation & closer to Truth, leaving you with peace of mind and filled with inner joy.
Here is an offering of Lulu and Mischka's music.
KMYOGA is hosting Lulu and Mischka's Full Moon Chanting Circle on Saturday 19th of October – a beautiful evening and discover this blissful state by the end of the night no matter how crazy life has been leading up to this event.
Explore mantra, sound, sitting in truth and silence supported by good company. You will leave feeling showered by blessings of sound and the experience of deep peace.